22.12.2004
Sophia will play at the Primavera Festival in Barcelona, Spain on May 27th.

The Flower Shop limited edition 7 inch series will be brought back to live. The first bands that will be recording tracks on Old Betsy Satan, the Flower Shop 8-track, are Girls in Hawaii and La Merika.

Three new items are now on sale at the Flower shop online store:
1. the limited edition CD by The May Queens has been added. The May Queens was a side project by Robin and the other Sophia members back in 1999. For those who don't know how they sound, there's an MP3 from the album in our audio section. By the way, if you liked 'If a change is gonna come' from People Are Like you're also gonna like the May Queens album.
2. The last few copies of the 'Desert Song no. 2' 10 inch are also on sale.
3. And by popular demand, the Collections:One T-shirt can now be bought through the online store.


21.11.2004
Studio Brussel will be broadcasting the Sophia gig at the AB in Brussels. The show is called 'Live is music' and hits the airwaves on Sunday between 5PM and 6PM. A first part of the show will be aired today. More will follow in the coming weeks.


17.11.2004
The support act at tonight's gig in London is The Silent League. This is the new band of Justin Russo who used to be a member of Mercury Rev and the wonderful Hopewell.


15.11.2004
Now that the Fall tour is almost finished, Robin has announced that he will start working on a new Sophia album as soon as possible. He might record it in America as quite a few people from the Sophia Collective live there now.

Sophia's keyboard man Will Foster will also be very busy next year as a touring member of The Tears. The Tears is the new band of Brett Anderson and Bernard Butler (both ex-Suede).


4.11.2004
People who went to see Sophia on the current tour and bought the Collections:One album already know this: the Flower Shop webshop can be found at www.theflowershoprecordings-online.com

A new Sophia T-shirt has been designed and is currently being sold on the Fall tour. There's a photo of the Collections:One themed T-shirt here.

A new release on the Flower Shop Recordings is Copenhagen's 'Sweet dreams...' album.
The album was recorded and co-produced by Robin Proper-Sheppard. Robin also added some acoustic guitar, vocals or keyboard to 4 of the songs. You can download 3 songs from this excellent album from the Copenhagen site: www.copenhagen-uk.co.uk
Official release date is November 15.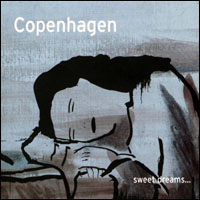 Also on November 15 Sophia will be in 'Buzz' on PURE FM (Belgian radio station).
Robin will be interviewed and will play a session. The show is aired between 4PM and 7PM and can be followed online at www.purefm.be. UPDATE: The interview and session have been cancelled!


28.10.2004
As you probably know, the legendary BCC Radio 1 DJ John Peel sadly died this week. The God Machine was one of those bands that got noticed by John Peel and were given the chance to play a Peel session.
Ron Austin (The God Machine's drummer) set up a little tribute site where he 'd like to share a memory and a song with everyone who will remember the famous DJ. You can download 'Double dare' (Bauhaus) from the God Machine's May 29, 1992 Peel session at http://beatfactoryrecords.com
Ron had this to say about the track:
"The three of us (Jimmy, Austin, Robin) sat in a small flat with a crap radio listening to our Bauhaus cover introduced by John Peel. It was the first time we had our stuff on the radio and so many things changed that evening. I'm so honored to have been part of it. Thanks John."

The Fall tour has started. Please mail us your reviews, set lists and pictures. They will be added in our tour section.


13.10.2004
Sophia's main man, Robin Proper-Sheppard, has compiled a tour CD that will be sold on the Fall tour. The CD is called 'sophia:collections:one' and has an enhanced section. It will be a numbered limited edition of approximately 3000 and will cost £8/12 EURO. For those who can't come to the tour, don't worry: a number of these cd's will be sold through the new Flower Shop online webstore (more about that later) and through a limited number of shops.
When the limited edition sells out, more will be manufactured BUT they won't be in the special sleeve designed by Kirsa Wilkenschildt (of the band Copenhagen) and they won't be numbered. The only reason why this is a limited edition is because of the packaging (all hand-folded) and numbering (hand-stamped); not as some marketing game.

This is the track listing:
1. Airports (2003) - outtake from the 'People are like seasons' sessions
2. Easy (if you want me) (2004) - new song
3. Wind In Your Sail (2003) - a.k.a.'Someday' but with new string arrangement added
4. You Only Tell Me You Love Me When You're Drunk (2000) - with Adele Bethal (Arab Strap/Sons and Daughters)
5. Razorblades (2004) - with band and string arrangement
6. Holidays Are Nice (2004) - the new unreleased version
7. If you want a home (1999)
8. Genius (2003) - new mix of previous version
9. Zinc (1998) - an instrumental song from the early days of Sophia. Recorded with James Elkington (now of The Zincs) on Drums and Guitar.
10. Reprise:Crescendo - Sebastian Schipper, the director of Absolute Giganten, has let me use the scene from the film that includes the re-recording of Reprise for this special release.

A bit of background about the CD delivered by the master himself:

"The CD had a working title of The "Save The Sophia Tour" CD. This is because when I originally booked the tour with the string section, extra crew and BIG sleeper coach (needed because we have 12 people travelling on this tour) I didn't understand exactly HOW MUCH it was going to cost and soon realised that I wasn't going to be able to cover all the extra expense with just the fee's we get from the concerts, so rather than a. cancel the tour b. not bring the strings c. run and hide, I put my thinking cap on came up with Tour CD idea. Tour saved, strings saved, we're all happy and... On The Road AGAIN. (I guess
it's a similar story to De Nachten except that while 'collections' has saved the tour, De Nachten, honestly, saved Sophia.)

When I first asked if I could use the clip from 'Absolute Giganten' I thought they would have the english subtitled version on the DVD. Well guess what? They didn't. So after getting 3 or 4 people to help with the translation (funny, they all came back with different translations and they were ALL German-speaking) Neil Henderson - also from the band Copenhagen - and I took a little creative license, compiled what we felt were the best translations from each person and did it ourselves. It's certainly not a DIRECT translation but you can still really understand the emotion beneath the scene which is why,
after all, I worked on the song in the first place. The German-speaking community may find it funny to read but I think we did a pretty good job...

And I just want to add that while this isn't intended as the new Sophia album it certainly wasn't just thrown together either. I spent 4 weeks in the studio deciding what songs I would use, working on the older songs and writing the newer pieces, recording and mixing what is finally being released and putting together the enhanced section. It's definitely a collection and as such doesn't have the same sense of concept or dynamics that an album, thought through from beginning to end, would have but having said that I did enjoy the freedom to create outside of normal the 'album' environment and can difinitely see where I might be headed in the future. Of course these things change all the time..."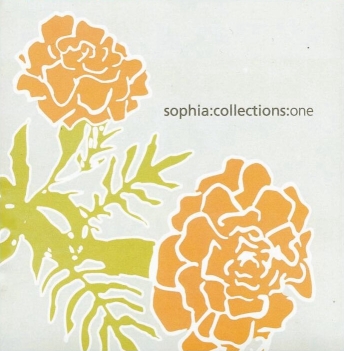 4.10.2004
Adam Franklin (ex-Swervedriver) will join Sophia again to play guitar during the Fall tour.
He had this to say about it:
"Sophia heads out on the road again around Europe for a month. This tour's a bigger operation as there's gonna be a string quartet out with us also. I've only played with the strings twice, a festival in Belgium and a radio session in Paris but for some strange reason the string players are always the ones who go straight to the back of the bus and start skinning up and then later on they're all wasted and shit - they're far more rock'n'roll than they oughtta be in other words!"

Adam also recorded some new songs that may end up to be a new Toshack Highway record. In his own words:
"We've done these new recordings that sound a lot more electric and rocky. I'm still not sure if these recordings should be as Toshack Highway or not, especially as Jeff Townsin doesn't play drums on them - there was originally a plan to record with Jeff and Will Foster who are both also in Sophia as well as having done those Toshack shows back in 2000. In the end though we couldn't find a time when everyone was available and so I went up to Toronto in August and recorded ten songs with Ley Taylor and Matt Durrant from Sianspheric and Dean Williams who does this electronica thing called Quasimojo with Ley. I'm especially pleased I got to finally lay down this instrumental tune called "Theme from LSD" which was something that Steve George, Jeff Townsin and me came up with during a Sophia s
soundcheck in Milan a few years back."

Adam Franklin will also appear on a Wire tribute album which is out on November 9, 2004:
"These guys at Words On Music, a label operating out of Minneapolis contacted me and said they'd love for me to be on the Wire tribute album they were doing and that the whole album was gonna be versions of the one song, Outdoor Miner! A great song for sure, but a whole album of one song? So I figured that I should try and do something that sounds totally different to the original. So it's an acoustic finger-picking folky-sounding thing although there is also some pump organ and electric guitar feedback in there. We originally tried to record it on the road on the Sophia tour when we were in Bergen and Dublin but it didn't sound right so I recorded it back in Brooklyn at Jason Marcello's studio Excello in the end."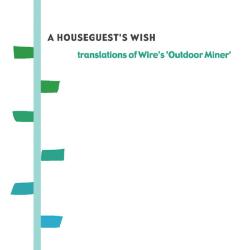 01.10.2004
Sophia will play a gig at the Scala in London on November 17.

20.09.2004
If you live in Copenhagen you should check out the 'I need no map' group exhibition at the Overgaden Institute of Contemporary Art.
German artist Johanna Domke is showing a video called "You'll miss what's gonna stay" which uses Sophia's 'Reprise' as the score. The video is about a group of young people hanging out. Nothing much happens and time seems to stand still. After a while you realise that you're looking at a 15 seconds loop, which is very hidden through a technical complicated effect. Sophia's 'Reprise' is playing as a loop in the background, charging the scenario emotionally.
All the works in the exhibition take their starting point in the real world but simultaneously remove themselves from reality taking a course of direction towards parallel universes, utopian ideas and fantasies. The exhibition runs until October 18th. More info at www.overgaden.org

13.09.2004
Most of the support acts for the Fall tour have been announced.
The Album Leaf will join Sophia for most of the German, Belgian and Scandinavian gigs. They cancelled all their September gigs to tour with Sophia.
Thalia Zedek will support Sophia in Italy.

06.09.2004
We've finally installed a decent forum on the site. You can use it to report, chat, discuss or fight about all Sophia, God Machine, May Queens or Flower Shop related issues. There's also an Off-topic section that you can use for all stuff which is not directly related to Sophia.
Please register first, it's really quick and simple. The forum is still brand new so if you encounter any troubles please report them. You can mail me or post in the Off-topic section of the forum.

02.09.2004
The Fall tour has been extended with 3 gigs in Italy: Turin, Bologna and Rome.

02.08.2004
Four new dates have been added to the Fall tour: Linz, Rubigen, Basel & Köln.

According to the website of the For Noise festival in Pully, Switzerland Sophia will be joined by a string section for their gig at the festival (August 6).

16.07.2004
'Holidays are nice' is now a radio single all over Europe (including the UK).

5.07.2004
Sophia played one of their biggest gigs to date at the Rock Werchter festival on Saturday. You can listen to a backstage interview, read some reviews and check out the pictures in our tour section.

21.06.2004
Concert organiser Mean Fiddler has announced that the Schüttorf Festival will not take place in 2004. Apparently they were unable to book the necessary headliners. Sophia were scheduled to play at the Schüttorf Festival.

14.06.2004
Sophia kicked off their festival season without a bass player. Robin and Will (piano) had to fill in the bass parts themselves. Read the Aerodrome review in the tour section for more info.

The first date of the Fall tour is in: Fabrik, Hamburg (Germany) on November 3.

7.06.2004
Two new festival appearances have been confirmed: the For Noise festival in Switzerland at the beginning of August and the Schüttorf festival in Germany early September. More details and links on the tour page.

4.06.2004
Labels have made the new rerecorded 'Holidays are nice' available for download. You can find the MP3 in our audio section.

23.05.2004
'Holidays are nice' is the new single from the 'People are like seasons' album. A rerecorded version of the song (featuring the whole band) has been sent out to radio stations in Germany. A commercially released single should follow soon(ish).

Robin recently played a few radio sessions in the UK, where he premiered 'Holidays are nice'. The song has also found it's way into the current set list and has been played for the first time during the concert in Oslip, Austria. Three new gigs in Italy have been in the tour section.

Today exactly 10 years ago Jimmy Fernandez (who played bass in The God Machine) died unexpectedly from a brain tumor. Jimmy's gone but not forgotten.

4.05.2004
As mentioned last month Sophia will do another tour this Fall. It will be a very special, singular project featuring a string section. So Sophia & strings will be 9 people on stage. Tour period will be October 20 to November 14, 2004.

23.04.2004
Something seems to have gone awfully wrong with the pressing of the 'Oh my love' single. The CD has the tracks in the wrong order and the B-side on the 7" is the wrong one ('Someday' instead of 'I hope that I don't fall in love with you').

7.04.2004
More tour news: after the summer festivals Sophia will do an extra European tour. This time they will be playing bigger venues than during the current tour. Dates are still being booked but rumour has it they will play at the AB in Brussels, Vera in Groningen and Paradiso (main hall) in Amsterdam.

Two new festival dates in Germany have been added in the tour section.

Tune into XFM, London's premier alternative station tomorrow night (Thursday April 8th) to hear exclusive session tracks from Sophia on the Claire Sturgess show. For those listeners outside London, you can still listen in at www.xfm.co.uk The show runs from 2100-2300 GMT.

27.03.2004
No rest for the wicked. Sophia has been booked for the FM4 tour in Austria at the end of May. Other bands on the bill are Die Sterne, Waxolutionists and Stella. The FM4 tour will come to Oslip, Salzburg and Innsbruck. More details on the tour page.

23.03.2004
The UK release of 'Oh my love' has been postponed and will now be released on April 5th 2004 on CD and 7" single.

M. Craft will support Sophia at the London Islington Academy gig. (www.musicforears.com/mcraft.html)

15.03.2004
Sophia will play the FM4 stage at the Aerodrome festival in Wiener Neustadt, Austria on June the 11th. Other bands on the bill are Red Hot Chili Peppers, Metallica, Pixies, Slayer, Korn, Linkin Park,...
More info at www.aerodrome.at

12.03.2004
Although Sophia are on a European tour at the moment, that doesn't mean that Robin's Flower Shop label is on hold.
The new Copenhagen album 'Sweet Dreams', which was produced by Robin Proper-Sheppard, should get released November 15. (updated 25.10.2004).
Stingray Firecracker have enlisted some new personnel and should release a single and an album (also produced by Robin) on the Flower Shop soonish.
Gamine who supported Sophia in Brussels are now officially part of the Flower Shop posse, so we might expect some material from them too.
There might be another Rhonda Harris album as well.
And then there's also The Hissyfits (a three piece girl punk rock band from New York) who have a single called 'Can't keep waiting' ready for release.

'Holidays are nice' has been re-recorded with the full band and will be the second single from the album. Potential B-sides are an acoustic version of 'Razor Blades' and the instrumental 'Airports' which was originally meant to be the last song on 'People are like seasons'. The single will probably be released towards the summer. But first there's the UK release of 'Oh my love' on March 22.

We've been adding reviews, set lists and pictures of the current European tour in the tour section. Please keep sending in those reviews, set lists and photos.

19.02.2004
We can exclusively reveal that Sophia will play the Rock Werchter festival in Belgium this summer. Rock Werchter is a 3-day event and Sophia will play on Saturday July 3. Other confirmed bands are: David Bowie, The Pixies, Metallica, Moloko, Muse, Placebo, Kosheen, Lenny Kravitz, The Darkness, Monster Magnet, Korn,...

16.02.2004
'People are like seasons' is released in the UK today!
Here are some reviews from the UK press:

"This is easily a match for the big, universal songs of Flaming Lips or the Verve and deserves to be massive. To be loved long-term." The Daily Telegraph

"Ryan Adams should start looking worried." The Independent on Sunday

"A decade's worth of life lessons compacted into less than fifty minutes... A fruitful affirmation of hope over despair." Mojo

"Like the Marianas Trench in the Pacific, Robin Proper-Sheppard's latest album has considerable depth." Jockey Slut

"Proper-Sheppard is revelling in his rediscovery of rock's raw power without sacrificing his trademark emotional honesty. It's quite a trick." Uncut

"I simply can't stress enough how much you should go out and buy this record. You'll be playing it over and over again and wondering why it isn't number one already... So get it, you will love it, I have said enough." The Sunday Telegraph

Quote of the day: "I had to give up my appartement in Brussels this week and also the one in London, it's just me, my suitcase and the road" (Robin)

15.02.2004
The European tour has started. Please feel free to send in concert reviews, set lists and pictures. They will be added in our tour section. As promised we added 5 more gigs in France.

The second single from 'People are like seasons' will be 'Holidays are nice'. Rumour has it that the song has even been re-recorded for the single.

13.02.2004
Last night Sophia played a small, warm-up gig in Evreux to prepare for the kick-off of the European tour tonight in Brussels. The tour is now extending into May with the addition of 2 new dates in France. There should be even more new concert dates in the next few weeks.

11.02.2004
There's a new downloadable MP3 in the audio section with an interview that Robin did for toazted.com at the end of last year.

UK release of 'Oh my love' is March 22. The single will be release as a CD and a 7".
CD track list:
1. Oh my love (radio edit)
2. Genius
3. Someday
4. I hope that I don't fall in love with you

7" track list:
1. Oh my love (radio edit)
2. I hope that I don't fall in love with you

8.02.2004
'People are like seasons' is entering the album charts all over Europe: No. 8 in Belgium, No. 66 in Germany, No. 105 in France,...

There's a whole bunch of new interviews on the site. One of the interviews is an overview of the records that formed Robin's musical taste. There's some funny information in there about what The Cure's '17 seconds' means to Robin. You'll need to understand some French though.

Oh, don't forget: the European tour starts at the end of the week with gigs in France and Belgium.

28.01.2004
The Sophiamusic starship has reached its final destination!
We've moved to a reliable and bannerless server. The site also got its final (!) domain name: please update your bookmarks one last time to www.sophiamusic.net
A big 'thank you' goes out to those who helped us with all the changes during the last few weeks. You know who you are.

The UK single for 'Oh my love' will be released on March 22 as a four track CD and a two track 7". The video for 'Oh my love' was filmed in Vienna, and sees Robin Proper-Sheppard reunited with his former God Machine colleague Ron Austin, who directed it (Austin also directed the video for 'Are You Happy Now').
The song was originally conceived as a duet, so Austin and Robin used this conceit as the basis for the video. Robin wanted to reinforce the idea, however subtle, that the song is actually a duet and therefore have the girl in the video mime the words that she would have been singing (including the chorus, which gives a totally new perspective on what the song is actually about).
The video is still available our audio/video section.

26.01.2004
There are new tour dates for France, the UK and Italy. The gig at La Maroquinerie in Paris will get a new date later.

Cucamonga, a program on Belgium's Radio 1 recently had an interview with Robin, you can download an MP3 of the interview in our audio section.

Robin premiered a new (and unfinished) song called 'Razor blades' during his Studio Brussel session. Check the audio section for a link to streaming audio for a part of that session. We've already added the lyrics for 'Razor blades' in the lyrics section.
Apparently the song was also played at the Mono gig in Oslo, January 21.

19.01.2004
Sophia (+ string section) played a Black Session for France Inter on Monday. The setlist has been added to the tour page. Robin's laptop (with the electronic parts of the songs on its harddisk) crashed, so they had to improvise a bit.

The first part of Robin's solo session for Studio Brussel was aired this Sunday. The second part will be aired in Rock Bottom on Sunday 25th of January.

16.01.2004
If you want to go and see Sophia perform their Black Session in Paris this Monday, make sure you have confirmed entrance tickets. There's only room for 250 people, but several thousands of fans have already applied for tickets!!

If you're in Germany, you should check out SchwarzWeiss on HR1. They're broadcasting a Sophia special this Saturday from 9 pm until 11 pm.

Robin's record label 'The Flower Shop Recordings' have just launched a new website:
http://www.theflowershoprecordings.com
Copenhagen have completed a new record (produced by Robin) which is set for an April 2004 release on the Flower Shop label.

Robin already has some songs ready for a new Sophia record. One of them is called 'Technology won't save us'. It's a song with lavish orchestration and was originally meant for 'People are likes seasons', but it didn't really fit in with the rest of the songs and was eventually omitted from the album.

13.01.2004
We've added several interviews and a couple of reviews. Feel free to send in scans or transcriptions of interviews and reviews from where you live!!

Talking of interviews, there's one with Robin in this weeks HUMO magazine, Belgiums most influential mag. And they're giving away free tickets for all 3 Belgian Sophia concerts. Visit www.humo.be to participate.

The UK release of 'People are like seasons' has been postponed until February 16.
The cd has an enhanced part with lyrics, screensaver,...

Robin played a session for Duyster on Studio Brussel (Belgian radio station). The session will be aired this Sunday evening.
Earlier that evening Robin will be interviewed in Rock Bottom, also on Studio Brussel.

7.01.2004
'People are like seasons' is the album of the week on German Radio Eins. Have a look here.

Robin wil be interviewed (+ maybe a session) tonight on Belgian Radio 21 during Expresso which is broadcast between 19h30 an 20h00.
(update: Robin played 3 songs: 'Fool', 'I left you' and 'So slow')

Support band for the Botanique gig in Brussels is Gamine (www.gamine.net).
A Season Drive will support in Switzerland (wwww.aseasonsdrive.com).

6.01.2004
The UK release date for the 'Oh my love' single will be either March 22 or 29. Here's the tracklisting for the single:
1. Oh my love (radio edit)
2. Genius
3. Someday
4. I hope that I don't fall in love with you
The last song is a Tom Waits cover (from the album 'Closing Time')

Sophia (full band with strings) will be doing a Black Session in Paris on January 19. The session is open to the public and ususally lasts about 50 minutes. The session will be broadcast during 'C'est Lenoir!' on France Inter. You can listen to the show online at franceinter.com. Visit the website of 'C'est Lenoir!' to get free tickets to attend the session.
http://www.radiofrance.fr/chaines/france-inter01/emissions/lenoir/

Robin and Will (piano player) will be doing a duo showcase in Oslo at Cafe Mono on January 21 (www.cafemono.no).

The German band Jansen will be the support act for all Sophia gigs in Germany and Austria. For more info about Jansen go here: www.jansennetz.de