23.12.2005
BIG news update! Let's start with some business stuff.
Robin got the Sophia album back from City Slang/EMI for everywhere except Germany, Austria and Switzerland. The main reason for this is that The Flower Shop Recordings is much better off with Sophia still on the label. It's way easier to find local distributors for the smaller bands on the label, when they know they will also be able to distribute at least one larger release ie. Sophia. Talks with local distributors, who will carry current and future Sophia and Flower Shop releases, are currently being held.
As City Slang did a great job with the Sophia album in Germany, they will keep on representing Sophia there and from now on they will also distribute all the other Flower Shop releases in Germany. The Copenhagen en Gamine albums have already been getting some good press in the past few weeks and Robin has been asked to do a 'Flower Shop' interview for Visions Magazine (one of the biggest German music magazines).

In March/April Robin Proper-Sheppard will be doing a series of acoustic shows in Europe. All of these will be in small places of 200-250 capacity. Vito is going to support on the whole tour. Robin's going to split the show into an acoustic set and an electric set with Vito as his back-up band. Anyone's who's heard Vito, will know that this collaboration will probably turn out to be something amazing… Robin's certainly very excited about this.

The new studio album. Here's a round up by the master himself: "Still no real idea of when it'll be released. Sophia went out to the countryside and spent a couple of weeks working on material but unfortunately after spending the first week in a room on my own working through about 30 songs (while Adam Franklin and Jeff Townsin listened to Bob Dylan and drank Beer/Wine/Gin/Vodka/Tequila… OK I admit, maybe I joined in A LITTLE...) I had to come to the conclusion that the vast majority was utter shite. I had some great pop hooks and big choruses but the songs were shit. I wasn't feeling any real emotional connection to much of the music and to be honest, felt quite lost. On the other hand, the good news is that there were four or five ideas that I'd never really thought of as anything other than just 'ideas' and yet the atmosphere turned out to be rather unexpected and wonderful and we got some great stuff down. Where does this leave me? With a lot of work to do in order to create an album I can believe in and, as per usual, with NO IDEA what it's going to sound like. No changes there then I suppose… It'll come to me sooner or later... It always does."

Let's close with some trivia: Robin's given up his flat and recording studio in London and is moving to the country… And when I say country, I mean the local village has a church and a pub. That's all. No shops just a church and a pub. Oh and a bus stop in front of the church for all the country-folk. Drunken hymns anyone?
Why does this news remind me of Blur's 'Country sad ballad man'?

By the way, this website just turned five! I blew out the candles and I'm gonna eat the cake now.
Happy holidays and see you in 2006.


18.11.2005
The Flower Shop limited edition 7 inch series will be brought back to life on Monday 21/11/2005. That day the debut singles of Vito and La Merika will be released on Robin's The Flower Shop Recordings. Both bands will release a double a-side 7". They're all hand-stamped and limited to a 1000 copies. Each Vito single will also contain a piece of original artwork of which there are 10 different types. The singles will be available in the online shop and will be distributed by Cargo Records.

LA MERIKA: Go Let The Shadows Die / Hooked Up
VITO: Never Been Careful / My Tornado Is Resting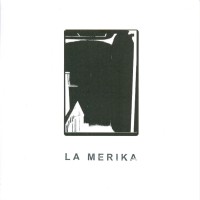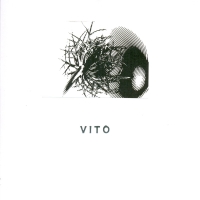 19.10.2005
Those of you who checked out the photos of the Sophia gig at the Barbican ("quite possibly the best show we've ever done as Sophia" dixit Robin) might have noticed that Adam Franklin (ex-Swervedriver, now Toshack Highway) joined the live band for the first since the 2004 Fall tour.
Adam's website now confirms that he will be in the UK for the whole of October to join Sophia whilst they record their new studio album (release date: somewhere in 2006).

Toshack Highway is releasing a cd called 'Everyday Rock'n'Roll Is Saving My Life Vol.2' with a number of rarities, demos and live recordings. Track 7 is a live version of 'Harlem', which was recorded at the Vega in Copenhagen in 2000. At that time the Toshack Highway line-up was entirely comprised of Sophia personnel. That means Adam Franklin on vocals and guitar, Robin Proper-Sheppard on bass, Will Foster on the piano and Jeff Townsin on drums (check the tour and video sections of this site for some visual proof). Full track list and details are in the Other Projects section of the discography. The cd will be available in the next few weeks when a new webstore goes online at toshackhighway.com.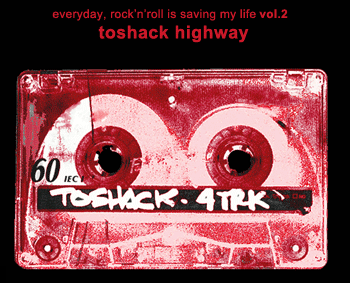 22.08.2005
Belgian radio station Studio Brussel interviewed Robin Proper-Sheppard in the backstage of last weekend's Pukkelpop festival. You can visit their site for an audio stream of the interview, some live Sophia stuff and Robin talking about the legendary God Machine gig at Pukkelpop 1993.
Follow this link, go to the very bottom of the page and click on 'Luister!' after which a radio player will open. The Sophia bit - which lasts for about 12 minutes - starts at about 1:14:00 into the stream.


10.08.2005
A little news roundup: Sophia's next gig is a headline slot in the Marquee at the Pukkelpop festival in Belgium. You can find the full timetable for the third day of the festival right here.
After that there's another festival gig in Wiesen, Austria and there are still tickets available for the gig at the Barbican in London where Sophia will play the Infinite Circle album front to back.

We've also added a new radio session (+ interview) in the audio section. The session dates from April 2004 and was done for the Città del Capo radio station in Bologna, Italy. Robin played acoustic solo versions of 'So Slow' and Fool'.


19.07.2005
Sophia have just been added to the line up of the Frequenze Disturbate Festival in Urbino, Italy. They're playing on Saturday 6th of August. Other bands playing that night are Echo and the Bunnymen, Sons and Daughters, Daniel Johnston and Kech. Robin is still deciding on the line-up but he's thinking about playing as a three-piece (+ string section). And he might rearrange some of the older songs and bring them out as well.

Robin set up a new studio (still called 'The Flower Shop') in London and he's working hard on the new album. That is, when he's not busy drinking beer or recording stuff with other bands. Some things never change. ;-)


02.06.2005
Sophia will support Mercury Rev next Wednesday (June 8) at the Paradiso in Amsterdam.
It's going to be quite a unique band line-up, more acoustic-based, with just acoustic guitar, brushed drums and the string quartet. Definitely not a rock show!


10.05.2005
We can finally reveal that Sophia will be playing at the Pukkelpop festival in Kiewit, Belgium.
Pukkelpop is a big three-day festival at the end of August with 6 or 7 stages and 80+ bands playing. Other confirmed acts are Franz Ferdinand, LCD Soundsystem, Emiliana Torrini, Tom Vek, Basement Jaxx, Pixies, Roisin Murphy, Nick Cave, Bonnie Prince Billy, Maximo Park, Polyphonic Spree, Bad Religion, Heather Nova, !!!, Mouse on Mars,...

Sophia will also play the Two Days A Week festival in Wiesen, Austria on August 31. Also lined up that day are Nick Cave, Echo & The Bunnymen, Dresden Dolls and The Walkabouts.

And the venue and country (!) for the gig at the Stimmen Festival have changed. Sophia will not play at the Burghof in Lörrach, Germany but at the Kaserne in Basel, Switzerland (yep, that's what you get with those 'international festivals').


24.04.2005
The folks behind All Tomorrow's Parties are putting together a series of shows at The Barbican and Koko called 'Don't look back' where they get a number of bands to play 'classic' albums front to back.
Bands that are already confirmed to take part in this event are Belle and Sebastian, Mudhoney, Dirty Three and Sophia. Rumour has it that Sonic Youth, Dinosaur Jr., Public Enemy, Iggy And The Stooges, Mogwai and Tindersticks might also join in.
Sophia will perform the full 'The Infinite Circle' album on October 5 at the Barbican in London. The gig is a double bill with Dirty Three who will perform their 'Ocean Songs' album. Buy tickets here.


11.04.2005
During the past few months Robin has been recording and mixing tracks for the The Flower Shop limited edition 7 inch series. So far La Merika and Vito have recorded new tracks. Other bands that might record tracks are The Chalets and Girls In Hawaii. The first 7" singles will probably be released somewhere this summer.

Robin has about 5 songs ready for the new Sophia album but he plans to write at least 10 more before he starts recording. Those recording sessions are planned for the summer and September. Provisional release date for the new album is early 2006.

In the near future the Blog will become a joint venture as Robin Proper-Sheppard will also start posting on it.


4.04.2005
Some Flower Shop related news: Copenhagen will be supporting the release of their 'Sweet Dreams...' album with a small tour of the Benelux and Germany. Go and see them here:
6/5 Amsterdam, NL - VPRO Radio.
7/5 Brussels, BE - Botanique
8/5 Brugge, BE - Cactus Club
9/5 Krefeld, D - Blauer Engel

It looks like the Sophia gig at the Cactus festival in Bruges is off. The band will now play at a different Belgian festival this summer. We'll let you know which one in a few weeks (or months) time.


15.03.2005
More festival news:
Sophia will play a gig at the Stimmen Festival in Lörrach (Germany) on June 30th.
And it looks like Sophia might also play at this year's Cactus Festival in Bruges, Belgium. The band should play on July 9th, which is the second day of this 3-day festival (gig is still unconfirmed though!!).
All concerts this summer will be with the string section!

The Duyster 2CD with the Sophia session track will be released in Belgium on March 21 by PIAS Recordings. The solo version of 'Ship in the sand' was recorded for Studio Brussel during the 7.01.2004 Duyster session.
This the full track list:

CD1 duyster classics
1 Sparklehorse - Spirit Ditch
2 Low - Dinosaur Act
3 the Postal Service - This District Sleeps Alone Tonight
4 Tortoise - Glass Museum
5 Karate - This Day Next Year
6 Fireside - Thing on a Spring
7 De Portables - Hawaii
8 Styrofoam - Between the Bars (Elliott Smith cover)
9 Mogwai - Ratts of the Capital
10 Roommate - RP (Forget the Metaphors)
11 Bright Eyes - Drunk Kid Catholic
12 Cat Power - Nude As the News
13 Explosions in the Sky - The Only Moment We Were Alone

CD2 duyster sessions
1 Sophia - Ship in the Sand
2 Adem - Everything you need
3 Timesbold - Wind to Rise
4 John Guilt - Howl
5 Spain - Do you see the light
6 Lewis & Clarke - Doc Holliday
7 DNTEL - Don't Get your Hopes
8 My Morning Jacket - Hopefully
9 M Ward - Carolina
10 Joanna Newsom - Peach, plum, pear
11 The Folk Implosion - Pearl

Non-Belgian residents who would like to have the 2CD can click on the cover photo below to buy the Duyster 2CD online!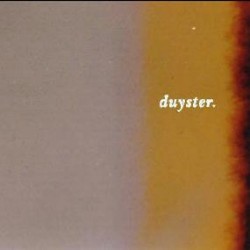 16.02.2005
Belgian late nite radio show 'Duyster' is 5 years old and celebrates this with the release of a compilation cd. It will be a double cd: one disc with Duyster classics (album tracks) and a second disc with tracks from the Duyster sessions. We can now confirm that a Sophia track will feature on the sessions disc. Other bands on the compilation will be My Morning Jacket, Mogwai, Explosions In The Sky, Calexico, Portables, Styrofoam, Orange Black,…
Provisional release date is mid March. More details and full track list when we get them.

New on Sophiamusic.net is a blog (see menu) where we post all sorts of Sophia and God Machine trivia just to keep you entertained during times when nothing important is happening in the Sophia camp. Enjoy…or not.