11.12.2006
Robin did an interview and an acoustic session for Belgian Radio 1. The session will be broadcasted in 'Shuffle' on Saturday December 16 between 5 and 7 pm.


04.12.2006
From mid January 2007 on 'Technology Won't Save Us' will get an official release in those European countries that were not included in the October 2006 release.
This will be followed by a huge European tour which will include Germany, Austria, Holland, France, Italy, UK, Scandinavia, Belgium,... The first bunch of dates are now in the tour section. Many more will follow.

Next single will be 'Where Are You Now'. Robin is currently working on a single edit of the song.
Update: the radio edit is now available in the Sophia MySpace player.

Student radio 'Scorpio' (available in the university town of Leuven, Belgium) will broadcast an interview with Robin this Wednesday in De Linkeroever.


27.11.2006
Tonight's concert in München has been cancelled. Organiser Intro Magazine decided to cancel the whole evening after two of the other bands on the bill (Cold War Kids and Stereo Total) cancelled their performance.
Sophia will be back in München during the European tour early 2007 (dates not yet announced).

Robin Proper-Sheppard is the musical guest in De Laatste Show on Thursday November 30. He will perform 'Pace' with De Laatste Show Band as his backing band. De Laatste Show is a daily (Mon-Thu) talk show on Belgian national television station één.


23.11.2006
A part of last week's Sophia concert at Gebäude 9 in Köln will be shown on German TV.
The gig was filmed by Rockpalast and will be broadcasted on WDR on the night of December 17 to 18 between 00:45 and 1:45 am.


12.11.2006
Sophia's new album 'Technology Won't Save Us' is now available on iTunes.
It features 'Where Are You Now (Portobello Rd. Version)' which is an iTunes exclusive.
Don't worry if you already bought the album: you can also buy the track seperately.

Six new radio interviews and/or sessions have been added to the Audio section of the site.


05.11.2006
Two radio appearances this week for the people in Belgium:
Robin will be interviewed in Cucamonga on Radio 1 on November 6 between 9 and 11 pm.
And also check out the interview and acoustic session with Robin in Antenna on Studio Brussel on November 8 between 10 pm and midnight.


31.10.2006
The lyrics from the new album are now available in the Lyrics section.

'Technology Won't Save Us' is currently 'album of the week' at Radio Eins (Germany).

'Technology...' is also No. 1 on Intro Magazines 'Critics' List. Intro is one of Germany's largest (and best) music/culture magazines.


27.10.2006
There will be an 'exclusive' acoustic performance on November 9 at Bilbo Records Leuven (Belgium) for the first 100 people to buy the album 'in store'. Anybody in the area that bought the album via the webshop can send us a little note and we'll try and make sure you can get in.

You can pre-listen the new album (which was released today!) at the VPRO Luisterpaal.


26.10.2006
Robin was in Switzerland earlier this week to promote the new Sophia album.
Couleur 3 will have a Sophia special in Rockspotting on Friday between 8 and 10 pm. Robin will present the new album and play an acoustic session.
'Technology Won't Save Us' will be next weeks 'Album of the Week' at Radio Lac. They will also broadcast a Sophia special this Saturday between 7 and 8 pm.
Both these radio stations are in the French-speaking part of Switzerland.
And DRS3 (German-speaking part of Switzerland) also chose 'Technology Won't Save Us' as 'Album of the Week' this week on the show called Sounds!

Robin will also play a session for German Radio Eins on November 2. This will be during the Bonsoir Tristesse evening in the mirror hall of the Ballhaus Mitte in Berlin. All the performances that night will be broadcasted live on Radio Eins.


18.10.2006
City Slang - who release the new album in Germany - have launched an e-card for 'Technology Won't Save Us'. You can download a free MP3 of 'Pace' and listen to 'Where are you now' and 'Lost (she believed in angels)'. While the e-card is in German, it also features an English language track-by track explanation of the album and some interesting information about the recording of the album at Hope House (pictured below anno 1895). Life must be pretty hard at the bottom of the 'indie' ladder...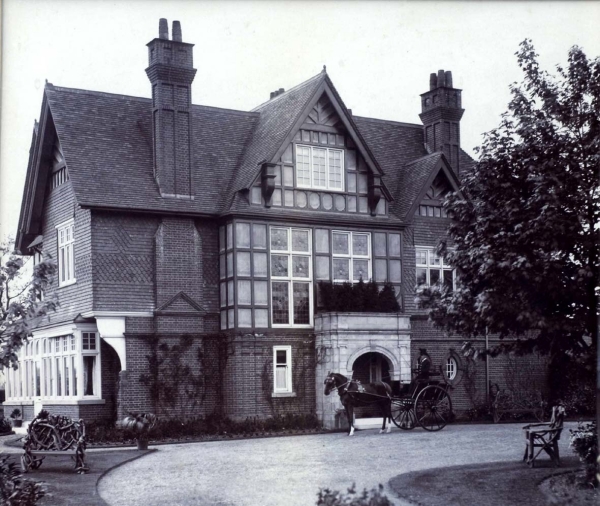 13.10.2006
Robin Proper-Sheppard will be on PureFM today (between 4 pm and 7 pm). He will present the new album and play an acoustic session.


08.10.2006
Two more German gigs in Dresden and Stuttgart have been added to the tour.


05.10.2006
The first 10 dates for the winter tour have been added to the tour section. Four gigs are in Belgium, Holland and Luxembourg. Sophia will also play 4 shows for Intro Magazine in Germany.
Another one or two shows in Switzerland (probably Zurich and Geneva) will be added soon.
A more extensive tour will follow in 2007.

Robin Proper-Sheppard is currently working on some new b-sides.

And finally some radio appearances: Robin will be interviewed in Cucamonga on Belgian Radio 1 on November 6 between 9 and 11 pm. You can also catch Sophia in Switzerland on October 29 between 6 and 7 pm in Deep Throat on Radio X.


26.09.2006
There will be a 6 song acoustic bonus CD with the initial release of 'Technology Won't Save Us'.
It's Titled: Music for Picnics (Knocks and rocks and scratches and squeaks...)
Track listing is as follows:
1. Bastards
2. I left You
3. Oh My Love
4. I'd Rather
5. Swept Back
6. Pace

Some more information about the bonus CD directly from Robin Proper-Sheppard:
"These were all the most requested songs during the acoustic Spring tour excepting 'I'd Rather' which was requested almost every night but I never played it because I didn't feel very comfortable with my performance (but the acoustic version sounds great I think... I hope...) and of course 'Pace' which was only a twinkle in my eye at the time.

It's called 'Music for Picnics' because someone had come to do some work at Hope House and mentioned it was a lovely day for a picnic while I was, yet again, stuck inside recording.

I also like the image of a group of friends arriving at the park or at the seaside or wherever, getting their blanket out, spreading out the food, opening some wine and then turning on their CD player and hearing Bastards as the first song. Holidays are nice, Holidays are fun..."

And last but not least: first single from the album 'Pace' as well as 'Oh my love' from 'Music for Picnics' are now available in the Sophia MySpace music player.


15.09.2006
The first single from the new album will be 'Pace'. It will be a limited edition 7" picture disc (probably limited to 1000) with an adaptation of the cover artwork and iTunes download (all TBC). The single will be made available to radio stations near the end of September.

Sophia will be touring in the Fall/Winter of 2006.


11.09.2006
Ladies and Gentlemen, the return of Mr. White...
See Pictures section. All photos were taken by long time Sophia collaborator Philip Lethen.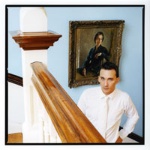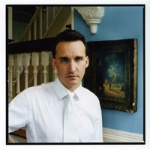 07.09.2006
Technology Won't Save Us: An instrumental song inspired by the true story of a father and his nine-year-old son that drown together after becoming stranded on the mud flats and sand bars off the Cumbrian coastline of the UK. Disorientated by the fog and quickly rising tides, the father was in constant contact with the rescue team via his mobile phone and although the rescuers were just a few hundred meters away, the raging tide and lack of visibility made it impossible for the pair to be saved. During one of the calls, the son was said to be sitting on his fathers' shoulders and rushing water can be heard in the background…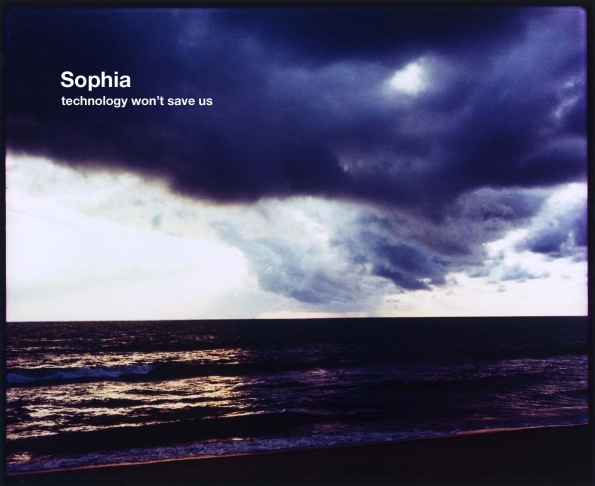 25.08.2006
'Technology Won't Save Us' has been mastered, so we're proud to exclusively present you the final track list for the new Sophia album:
1. Technology Won't Save Us
2. Pace
3. Where Are You Now
4. Big City Rot
5. Twilight At The Hotel Moscow
6. Birds
7. Lost (She Believed In Angels...)
8. Weightless
9. P.1/P.2 (Cherry Trees And Debt Collectors)
10. Theme For The May Queen No. 3


13.08.2006
The new Sophia album has just been finished. Robin described it as probably the most adventurous album he's made so far. It's called 'Technology Won't Save Us' and has a provisional release date of 27.10.2006.07.06.2006
Some Flower Shop Recordings news:
Vito's debut album 'Make good areas disturbed' has been selling like hot cakes during their European tour with Sophia. The album will now be officially released in Austria, Switzerland, Germany, Belgium and Holland on 30.06.2006 and the UK and Ireland on the following Monday 03.07.2006. Release dates for Italy and Scandanavia are yet to be confirmed.
La Merika are making their European festival debut in Estonia on July 15 at the Plink Plonk festival. They are also due to go back into the studio to record their follow up single with a release date scheduled before Christmas.


03.05.2006
Robin has come down with a vocal cord inflammation. He just about managed to play the Brussels gig but unfortunately has to cancel the gigs at Gleiss 22 in Münster and at the Forum in Bielefeld.
Update: "Voice is doing much better. Medication seems to be working and hopefully no more cancelled shows!"


25.04.2006
The tour is going great. As we speak Sophia and Vito are on their way to Vienna for a two night stand at the B72 club.
The gig at the Blue Shell in Cologne has sold out (as is/was also the case with the gigs in Zürich, Lausanne, Brussels and Antwerp).
The concert at Projekt7 in Magdeburg (Germany) has been moved from May 19 to May 13.

And please keep sending in your photos, set lists and reviews from the current tour.


27.02.2006
Mixing of the new studio album starts 24.06.2006 and there's a tentative(!) release date of 13.10.2006!

The acoustic/electric tour starts mid April and will see Sophia and Vito travel to Italy, France, Switzerland, Austria, Germany, Belgium and Holland. Most of the gigs are now listed in the tour section. There's still another 3-4 shows/changes that might follow.
Update: some changes have been made for the Italy leg of the tour and 2 German dates have been added too.
Update 2: Due to popular demand, a second Vienna gig has been added to the tour.
Update 3: Click the banner above for some more info about the tour (press release, dates, poster)


14.02.2006
The first bunch of tour dates for the acoustic/electric tour has been added in the tour section of the site. About 20 more dates will be added later on.
Remember: these will be intimate gigs in small venues, so get your tickets before it's too late!
Expect completely new Sophia songs, old Sophia songs and even some May Queens tracks.