24.11.2007 - FORUM IS BACK + NEW INTERVIEW
The Sophia forum has been moved to a new server and is up and running again. You'll be glad to know that what had been dubbed as the So Slow Forum is now super fast!
To celebrate I added a new Sophiamusic.net interview with Robin to the 2007 interview page. It somehow took me a whole year to finish it, but that's life I guess.
Stay tuned for more news...


13.07.2007 - SOPHIA PLAY PUKKELPOP 2007 WITH EXTENDED LINE-UP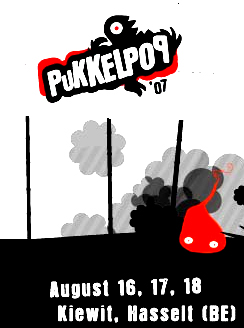 Robin Proper-Sheppard has announced that he plans on making the Sophia performance at this years Pukkelpop Festival (Belgium) a very special evening indeed.

For this unique occasion he will be accompanied by the string quartet, a woodwinds section (Flute, oboe, clarinet and bass clarinet) and trumpet as well as guitar, piano, bass and drums.

This 'orchestral' line-up will enable Robin to feature the debut performance of songs such as "Technology Won't Save Us' and 'Twilight At The Hotel Moscow' in all of their multi-instrumental glory as well as allowing him to create new and exciting arrangements for songs such as The Sea, The Desert Song and many others.

Robin has warned this will not be a ROCK concert.

Expect something different. Expect something wonderful...



13.05.2007 - SOPHIA CONFIRMED FOR IMMERGUT FESTIVAL
Another Summer Special: Sophia (Robin solo-acoustic with string quartet) will now also be playing the Immergut Festival, one of Germany's premier independent music festivals, on Saturday, June 2nd.


07.05.2007 - CHARITY GIG IN LONDON + PUKKELPOP GIG
After Sophia's low-key but rapturously received return to the London live scene, Robin will again play a special acoustic concert at the London Spitz on Friday, June 8th in aid of the MacMillan Cancer Support Charity. Although the band line-up is yet to be confirmed, Robin has said that he would like to make this show a unique one-off event and as such hopes to be joined by various musicians/ instrumentation that might not have fit in with Sophia's more recent electric-based tours. Here's to hoping the older material gets a peek and maybe, possibly, even something new? More news soon... You can buy tickets (£5.00) here.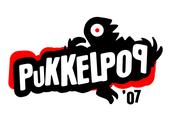 Sophia will also play at the Pukkelpop festival in Kiewit, Belgium, August 17.
Pukkelpop is a big three-day festival with 6 or 7 stages and 80+ bands playing. Other confirmed acts are Smashing Pumpkins, Tool, Nine Inch Nails, Arcade Fire, Iggy and the Stooges, The Streets, Turbonegro, Radio Soulwax,
2 Many DJs, The Hives, Tigan, Eagles of Death Metal, CocoRosie, Low, Badly Drawn Boy, Patrick Wolf, Goose, The Sounds, Battles, Architecture In Helsinki, The Whitest Boy Alive, Cansei de Ser Sexy, Two Gallants, Tokyo Police Club, Shitdisco, The Pigeon Detectives,...


24.04.2007 - SOPHIA PLAY AT LONDON SPITZ
Advance tickets for the Sophia gig at the Spitz in London are now on sale. You can buy them at wegottickets.com.
Support will come from a band called The Ash and The Oak, which Robin met through producer Charlie Francis. There's even a possibility they be could working together in the future. A really great band, so come early.


18.04.2007 - RADIO BROADCAST OF ROME GIG
Tomorrow Radio BBS in Rome will broadcast part of the Sophia gig at the Roman Circolo degli Artisti. Radio BBS streams it's broadcasts on this website: www.radiobbs.it


24.03.2007 - ROBIN BACK ON THE ROAD
On the road again! Permit/entry clearance arrived yesterday. So Robin will play in Glasgow and Inverness. And Sophia (Robin solo) will now also support Malcolm Middleton at Audio in Brighton (28th March).


16.03.2007 - ROBIN WILL JOIN MALCOLM ON A LATER DATE THAN PLANNED
A message from Robin about the upcoming UK support shows for Malcolm Middleton:
"Due to difficulties in getting 'entry clearance' on my work permit, I won't be able to make the first few shows with Malcolm. My UK agent is dealing with this as we speak though and we will hopefully have it resolved by Monday and, fingers crossed, I will be able to join the tour on Monday (19/3) in Norwich."


15.02.2007 - SOPHIA CONQUERS ITALY
Sophia seduce the Italians. 'Technology Won't Save Us' has just entered the official Italian charts at number 69.
And there's a four page interview with Robin Proper-Sheppard in the current issue of Italy's biggest music magazine Il Mucchio. One of the things Robin talks about is how he'd like to make a Collections:Two album full of collaborations with other musicians like Malcolm Middleton, Anthony Molina and Grasshopper (Mercury Rev), Ed Harcourt, Vito or Mogwai.
Sophia will tour Italy in April.
Update: Italian and Scandinavian dates are now in the tour section.


08.02.2007 - COPENHAGEN GIG RESCHEDULED
The concert at the Pumpehuset in Copenhagen, Denmark has been rescheduled. Sophia will now visit Scandinavia in April. New dates will be announced once they're confirmed.


25.01.2007 - SOPHIA TO SUPPORT MALCOLM MIDDLETON + RADIO SESSION DOWNLOAD
Sophia will be touring the UK with Malcolm Middleton from March 17 to 25. All nights will be opened by Strike The Colours. More details in the Tour section.

On December 20 of last year, Robin played an acoustic session for Planet Claire on Aligre FM (France). You can now download MP3 and video files of the session from the Planet Claire site.
You can also download some artwork if you want to burn a cd of the session.


04.01.2007 - ACOUSTIC SHOWCASE IN ITALY + FRENCH FESTIVAL GIG
To promote the Italian release of 'Technology Won't Save Us', Robin Proper-Sheppard will be playing an exclusive acoustic showcase at La Casa 139 in Milan on the 9th of January. Malcolm Middleton will also play an acoustic set that night. The show starts at 9:30pm .
Robin will be back in Italy in April to tour with the full band.

The first French date for the upcoming tour has just been confirmed. Sophia will play at the famous La Route du Rock Festival in Saint-Malo. More details and further dates in Germany, Austria, Holland, Belgium and Denmark can be found in the tour section.