26.12.2008 - NEW ALBUM RELEASE DATE / LOZANE'S BURNING CANCELLATION
Hello everyone, I'm afraid I have some bad news...

The first and not-so-necessarily-bad news is that 'There Are No Goodbyes...' has a new release date of 27/4/2009. In fact, for my own sanity, the extra time this has allowed me has been a very good thing.

But, in all honesty, the really bad news is that because of the attention needed over these next few weeks for the final preparation of the album and it's new release date (final mixing, mastering, artwork, etc.) I'm unfortunately going to have to cancel my participation in this years Lôzane's Burning. I had already spoken with Favez earlier in the year about us possibly working together and I'm just really sad that I'm going to have to miss this opportunity. It seemed like such a great chance for us to get to know each other... And to make matters worse, Lausanne and what I warm-heartedly refer to as the Lausanne Mafia are some of my dearest friends in Europe and I'm sincerely going to miss seeing them over the Lôzane's Burning weekend. Such a wonderful city and such wonderful people... I really am sorry guys and gals.

More GOOD Sophia news very soon though I promise!

Take care,
Robin



13.12.2008 - ROBIN JOINS FAVEZ AT 'LOZANE'S BURNING'
Robin Proper-Sheppard will be joining Swiss band Favez at the Lôzane's Burning IX evening on the 10th of January.
The concept behind 'Lozane's Burning' is that 10 bands from Lausanne get to play 3 cover songs each. For the upcoming edition all bands were asked to invite a guest to join them on stage.
Lôzane's Burning IX takes place at the Salle De Venne in Lausanne, Switzerland.



22.10.2008 - STUDIO UPDATE / FREE MP3


Robin and Jeff are still hard at work on the new Sophia album 'There Are No Goodbyes...'. Robin has written an update from the studio, which includes some new lyrics and the destructive results of a late night recording session.

He also posted a free MP3 of an excellent Ryan Adams cover and there's even a promise of more cover MP3's in the near future.

Head over to Robin's blog for the whole lowdown and a picture of what used to be a perfectly good guitar (R.I.P. Takamine Jasmine).



09.09.2008 - NEW ALBUM / NEW FLOWER SHOP BLOG

There are no goodbyes...

Hello everyone,

So that's it: There Are No Goodbyes... the working title of the new Sophia album due on 26/01/2009

Remember it's just a working title but in my heart it really does sum up the way I feel, and have felt over the course of this last year while writing, so I think it's a great start. There are a few others that I'm considering but I'll wait until the album is finished before deciding. For now though, this lyric says it all to me...

I know. I know. It's been such long time since you've last heard from me and I'm really sorry.

To be honest, every couple of months I sit down and decide that I must write you a few words but then quickly realize that I seem to be much better at thinking about what I should write than I am at actually putting pen to paper. (Yes, can you imagine? I'm writing this on paper. How old skool is that?)

And again this is a perfect example of why I don't write: I've just spent the better part of 16 hours thinking of everything I'd like to tell you and yet here I am at... what time is it... almost 4pm and I'm so completely exhausted (I haven't slept all night) from this extraordinarily insightful daydream of a conversation I've just had with you all that now that I'm back in the real world and not entirely sure where I should begin!

Oh wait, I've got an idea: Why don't I just keep this one update short and promise to write more soon? (Yes that old chestnut again)

I'll tell you what, here's a couple snippets of my little life so at least I don't have to feel like I've wasted an entire evening chatting back and forth to a room full of no one.

Firstly, why don't I start with my weblog? Yes, my blog. I have a blog!

If you don't mind, can we ignore the fact that I actually registered said blog in 2006 and yet somehow never managed to so much as sign in during the previous 2 years? Instead let's just focus on the fact that this is another example of my sincere, yet ultimately futile, attempts to communicate with you all on a more regular basis, ok?

So here you go: New Years Eve 2008 (Even this debut entry is 8 months old. See how on top of it I am?)

Now before you go to the link and say 'Hey, this isn't a Best of 2007' I must add that this isn't so much a Best of 2007 but a 'Best Songs In My Life At The Moment' type-list. Some of these songs are new, most of them are old, but all of them have meant as much to me in 2007 as they did when I first heard them. And anyway, it's my New Years Eve party and I'll play what I want.

And indeed I created this list on New Years Eve 2008. So resolutely determined was I to enjoy this New Years that I forbade myself even the merest thought of leaving my flat and instead bought a nice little bottle of Moët from the Selfridges Champagne Bar and readied myself for an evening of televised festivities, thoughtful list making and slightly above-average bubbly.

Sounds fun, huh?

But you know what? I really did have an absolutely brilliant time. Really. I waited for the countdown, popped my bottle of Champers at midnight, sent my daughter a Happy New Years message and then got back to my fevered debate (between me and me) about whether I was allowed to have two songs by the same person (Compromise: Honorable Mention) and if I should limit my list to ten songs (again: Honorable Mention!).

I know it's not very rock and roll to say you were home alone on New Years Eve and all, but well, when else could I have made my list? And anyway, hasn't someone already said that stayin' in is the new goin' out? Hopefully I'm just ahead of the trend? You watch, it'll be big next year...

Anyway, I hope you like the songs and videos. (Needless to say, if you like the artists please buy their albums.)

And now I was going to tell you a funny little story about my daughter Hope and I but felt that I was delving a little too deeply into the details of our privates lives so I thought I'd cut it down and just let you have a little laugh...

So a few days ago I was walking Hope home from school and she mentioned that she was going to a wedding over the weekend with her mum, step-dad and her two little sisters. She was telling me who was getting married and what she was going to wear, you know just chit-chat, and as we got to talking more about weddings the conversation naturally turned to love and marriage and what having a family means - And yes, we do actually talk about these things: Life. Love. Relationships. Chocolate. Oh we can talk about chocolate for hours - but anyway, so she turns to me and says 'Dad? Don't you ever feel lonely? You're always alone...' and then she stops and thinks for a second and says 'Do you ever think about having what everybody else has? You know, like a normal life. A family and stuff?'

(I'm sorry but this is the section I edited. Hope and I started talking about our lives and how we've ended up in the life-situations we're in and the impact it has on us: her as an eleven-teen year old (my term, thank you) and myself considering the paths I've chosen and the directions my life has taken me. As you can imagine, it always gets quite emotional when we talk about these things but I think it's a necessary part of our father/daughter relationship...)

So anyway, this walk/talk is beginning to get a little emotional and as we're getting closer to Hope's home I really don't like the idea of us leaving each other on such a somber note and so, for some unknown reason, I turn to her and say 'But sweetheart, look, I don't want you to worry about me ok? This is just my life. I'm like... I'm like a cowboy...' but before I could even finish my sentence she had started laughing so hard she almost fell over.

And now, personally, I really don't see what's so funny about that but Hope? You should have seen her. She kept saying 'Stop! Stop!' (LAUGHING) 'You're not like a cowboy!' (LAUGHING) 'Stop!' (MORE LAUGHING) 'You're not a cowboy!' (HYSTERICAL)

Well, yeah, I'm not exactly John Wayne that's for sure but c'mon, I've got cowboy boots! Oh well, she's only eleven, what does she know anyway?

OK so my pride was a little hurt by a precocious pre-teen but at least we were both happy again, right?

I guess maybe that's the point I've been trying make all along here?

I just wanted to let you all know that I'm OK and that I'm working hard and please keep all of your faith in the new album for me, ok? I really am working flat out now. That's nearly everyday until 4am, 5am, 6am. And I'm just so happy with the songs. I don't really know how to describe them except that when I breathe in and they fill me with light and allow me to dream. Truthfully I don't know how else to describe it. They're honest and open and dark and sad but somehow, I don't know but somehow they're still so positive and filled with love. It's a very strange way for me to define my own music but it's the feeling I get.

It's like this program I saw on TV a few nights ago. They were interviewing a couple in their 70's and they had been married for over 50 years. And the interviewer asked them how they managed to stay together for so long as they said it was because they made each other laugh. But then a few minutes later they were asked if the key to a lasting marriage was also their ability to never fight and they both shouted 'But we fight everyday! We fight all the time!' and then they both started laughing again! And you know, maybe I don't have that type of love in my life but I know that it exists, it fills the air around me, and that knowledge, that feeling, has changed the way I see the world…

(God what am I talking about? See this why it's taken me 16 hours and 3 drafts to write half a bloody page... I get so caught up, daydream, and then BLAH! It's easier to just say I hate the world!)

One last thing before I go though: I just want to thank Malcolm, Stevie, Alzy, Steven and Jeff again for all they're hard work this summer. To be honest, I really don't think I can thank them enough. I have to say that I was just so inspired by these last shows and I can't tell you how happy I am musically-speaking right now. Bruges with the string section was especially magical for me but really that's in no way meant to detract from the guys. We worked so hard this summer and there were times in the rehearsals that I nearly had tears in my eyes it sounded so wonderful. The impact they've had on my confidence is more than words can describe and I really did love every minute of it. Cheers guys...

OK everyone, I'm gonna get out of here now. I'm not sure this whole newsletter/blogger/internamaweb is for me now. It takes too much time and I'm actually quite emotionally drained right now! It's been like a therapy session except I left out the scary bits of my psyche. Ah yes, that reminds me. Where are those extra pages? Might be some good ideas for songs in there...

You take care and see you soon, ok?

Robin

P.S. Remember... There are no goodbyes.



02.09.2008 - NEW FLOWER SHOP RECORDINGS RELEASE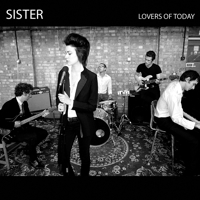 The Flower Shop Recordings are back with the release of 'Lovers Of Today' from London outfit SISTER.

'Lovers Of Today' is a limited edition 10" vinyl single with an etching on the B-side. Only 500 of these little beauties were pressed. SISTER (featuring 2 members of the Sophia collective) play dirty, sexy, guitar-pop. Somehow like a cross between a female-fronted Rolling Stones with a dash of Johnny Cash's spirit-dust and then filtered through Blondie...
The 10" is available right now in the Flower Shop web store.

Myspace users can download the track free straight from www.myspace.com/sistermusic or you can download it right here. Coming soon to iTunes is a two track download including the above recording and an acoustic version of 'Lovers Of Today'.


07.05.2008 - VITO RESURFACE
Vito have just completed their second album and it sounds great. No news on a release date or album title as yet, but they do have a show planned for the 29th May 2008 in Clwb Ifor Bach, Cardiff where they'lll be playing a set of completely new material.



10.04.2008 - SOPHIA ADD ITALIAN FESTIVAL GIG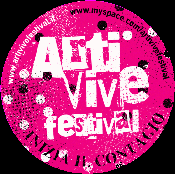 Sophia have now confirmed the Arti Vive Festival in Soliera (Modena/Italy) on June 14th. Access to the Arti Vive Festival is free.

Robin is also incredibly proud to announce that Malcolm Middleton and Stephen Jones (MM/Arab Strap guitar/piano player) will be joining him again for both the Arti Vive and Cactus Festivals this summer.

(He's also mentioned that with any luck, and a large amount of persistent persuading, he hopes to get them in the studio and contributing to the new Sophia album as well!)



31.03.2008 - SOPHIA PLAY CACTUS FESTIVAL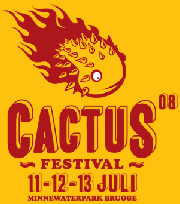 Sophia will be playing at the Cactus Festival in Bruges, Belgium on Sunday the 13th of July. This will be the only Belgian festival gig this year. The performance will be with an extended line-up (incl. strings) and the band will also play new material from a soon to be recorded studio album.

Cactus is a 3-day festival located in the beautiful settings of the Minnewater Park.
Other bands playing on Sunday are The Kills and Bootsy Collins.
The Friday and Saturday line-up includes the B-52's, Dinosaur Jr, The Cinematic Orchestra and Arno. More names will be announced soon.
Presales start Thursday 3rd of April.




04.02.2008 - SLEEPINGDOG COVER SOPHIA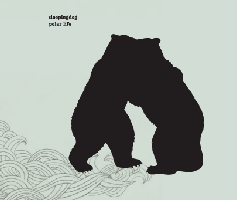 Sleepingdog (aka Chantal Acda) has just released her second album 'Polar Life'. Chantal, who also released two albums as Chacda (feat. Teuk Henri from Sharko), is originally from Holland but currently resides in Belgium.

The last song on the album is a cover of Sophia's 'If Only' (from 'The Infinite Circle'). The song is a Sleepingdog live favourite and has now been recorded as a quiet piano-driven duet with Adam Wiltzie from Stars Of The Lid.
Instructions on how to get a copy of the album can be found on www.sleepingdog.be.
Sleepingdog will be touring Belgium, The Netherlands and the UK in the next few months.



26.01.2008 - MALCOLM MIDDLETON RELEASES MINI ALBUM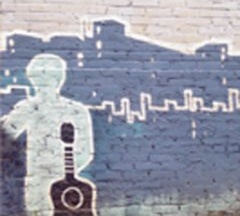 When Malcolm Middleton joined Sophia last year for their gig at the Pukkelpop festival, Robin rightfully called him "one of the best songwriters of our generation". It now seems like Malcolm is returning the compliment on his soon to be released semi-acoustic/covers/mini album 'Sleight of Heart'.
It contains a song called 'Follow Robin Down', which is an ode to the superhero songwriter that is Robin Proper-Sheppard.

Here's a part of the chorus:
"When you're lost, follow Robin down
to the darkness where he hangs around
you can hear him singing songs
how he bounced off women
where it all went wrong
screaming at the screamers
holding up a light in the darkness"

'Sleight Of Heart' has 6 new tracks and 3 covers and will be available from the 3rd of March on Full Time Hobby Records. For a short period of time you can prelisten the album here.