20.12.2009 - SOPHIA BACK CATALOGUE REISSUE
Dear Sophia fans,

We are incredibly happy to announce that after years and years (and years) of out-of-printedness and, quite frankly, ridiculously high eBay/Amazon prices (which I've only now just discovered... Yes, welcome to the real world Robin) we have finally gotten the wheels in motion (or less politely: we've gotten our asses in gear) and are in the final production phase of having the first four Sophia albums reissued.

That's right. Uh huh. Fixed Water, The Infinite Circle, De Nachten and Collections:One will all be available again very very soon. (OK not that soon, we're a few weeks away from getting finished stock but still...)

A few things of special note that we feel we should mention:

1. Fixed Water and The Infinite Circle will be reissued in their original 6-Page Digi-Paks.

2. De Nachten will be redesigned and reissued in a lovely 4-Page Digi-Pak. Why? Because Kirsa thinks it deserves a little more love and attention than the measly one hour we had to design the original artwork. It will be the same, just, uhm, better. More pretty. More nachten-like.

3. Collections:One will be the same beautiful (and beautifully hand-assembled) sleeves but alas they will not be hand-numbered as this would be unfair to all the people that were either at the original shows or spent so much time and money seeking out the last few remaining copies on eBay. (Unlike the other releases, we're only manufacturing another 1000 of these though, so for all intents and purposes, the prices will invariably continue to rise. So calm down collectors...)

4. Lastly, and maybe for some, most importantly, there will be no new music included on any of the reissues. Why? Because these reissues are for people that would like to complete their collections of real-life hold-in-your-hand Sophia CD's. That's it. We are not trying squeeze the last pennies out of the fans that have supported both Sophia and The Flower Shop by adding one or two new songs just so they have to buy everything again. If you already have these CD's you don't need to buy these again. The packaging may be slightly different on a couple of the releases but the music is the same. Save your money. Or better yet, support another Flower Shop artist. Or at the very least just go and find someone, anyone, that's new (or not-so-new and still struggling) and that really needs your support. Take a chance. Buy their CD. Ah... Remember what that used to be like? The excitement of discovery...

OK enough of my chit-chat. We don't need to be going on about "the good ol' days" now do we? No, I just wanted to let you all know that we're gonna have some CD's available soon and that's all. I've rambled on and now I'm rambling out.

You can pre-order the cd's NOW at The Flower Shop Recordings Online
All reissues are £8.00 / €9.50 plus shipping.
Online orders ship 25.01.2010.
They will arrive in the better indie record shops 22/02/2010.

You take care and have a lovely Christmas, OK?

Sincerest regards and another big thank you for all your support over the years,

Robin and the Flower Shop Elves



23.09.2009 - FULL BAND EUROPEAN TOUR WITH STRING SECTION
Firstly we here at Sophiamusic.net would like to say we hoped you had a lovely summer and offer you a little pre-winter-warming present. This is a new radio-mix of Obvious that should, with any luck, be hitting the airwaves close to all your homes soon.

As many of you know (and if not, then this is a timely reminder!) Sophia head out on the second leg of their European tour to promote the release of the 'There Are No Goodbyes' album next week. The band will hit Germany, Austria, Switzerland, Italy and Belgium.

More dates in the UK, France and Scandinavia are being worked on now and will (hopefully) be added in December.

These next Fall shows will be the last full-length tour in this large 'with strings' set-up for quite a long time, so please make sure you don't miss it!

Sep. 25 '09: Jubez, Karlsruhe (DE)
Sep. 26 '09: Reeperbahn Festival, Hamburg (DE)
Sep. 27 '09: Moritzbastei, Leipzig (DE)
Sep. 28 '09: Lido, Berlin (DE)
Sep. 29 '09: WuK, Wien (AT)
Sep. 30 '09: E-Werk, Erlangen (DE)
Oct. 01 '09: Forum, Bielefeld (DE)
Oct. 02 '09: Schlachthof, Wiesbaden DE)
Oct. 03 '09: Lagerhaus, Bremen (DE)
Oct. 04 '09: Kulturkirche, Köln (DE)
Oct. 06 '09: Circolo Degli Artisti, Roma (IT)
Oct. 07 '09: Musicdrome, Milano (IT)
Oct. 08 '09: Hiroshima Mon Amour, Torino (IT)
Oct. 09 '09: Schüür, Luzerne (CH)
Oct. 10 '09: Le Romandie, Lausanne (CH)
Oct. 12 '09: Democrazy, Gent (BE)

Support will come from Dark Captain Light Captain, Victorian English Gentlemans Club and Black Rust.



11.08.2009 - SOPHIA PLAY 'FEEST IN HET PARK' FESTIVAL NEXT SUNDAY
Sophia have been added to the line-up of the 'Feest in Het Park' festival this Sunday August 16th.
Robin was asked to join the bill after Soulsavers ft. Mark Lanegan cancelled their full European tour.
Sophia will appear with a 6-piece string section and special guest Astrid Williamson.
The Feest in Het Park festival is held in Oudenaarde (which is near Ghent), Belgium.
Tickets are still available through FNAC stores and the festival website.



17.06.2009 - RADIO SESSION, FALL TOUR AND NEW FLOWER SHOP RELEASES
First off, don't forget that tonight C'est Lenoir is airing the White Session that Robin (and the string section) recorded a few weeks ago. The session will be streamed on-line for a short time afterwards.

Belgian radio station Klara have broadcast a one hour selection from last month's Sophia gig at the AB in Brussels. The program is still available on-line until Friday night (June 19th). Select 'Live Unlimited' in the menu on the left and click 'beluister'.

As we speak Sophia are planning an extensive European tour for the Fall. Expect all the necessary details very soon.
In the meantime Robin started working on the follow-up to the 'Collections:One' out-takes cd. The cd which - surprisingly - will be called 'Collections:Two' is aiming for a release near the Fall tour.

Robin's label The Flower Shop Recordings is kicking into major overdrive as well with an amazing new album by Vito called 'Monument', a great new signing (and, by chance, friends of Vito and the Cardiff 'A land of mythical beasts' Posse) called The Victorian English Gentlemans Club and the ever elusive By The Fireside (who's Daniel Lea helped Robin out on 'Goodbyes').

The Victorian English Gentlemans Club's second album will be released in Europe by the Flower Shop on September 7th. A first single called 'Parrot' is out on July 6th. That same night the The Lexington (Pentonville Rd, London) is hosting a gig to celebrate the launch of the single. Expect loud edgy guitars clashing with pop melodies as The Fall, The Pixies, and Mclusky are all rolled into one!



27.05.2009 - FRENCH ALBUM RELEASE AND RADIO SESSIONS
This weekend 'There Are No Goodbyes' will be officialy released in France by PIAS France, so Robin is currently in Paris doing interviews and radio sessions.

Last night he was interviewed and also played a 3 track session for Studio 168 on France Culture. There's an on-demand stream of the show right here or you can get the podcast through iTunes here.

Robin also recorded a 'White Session' for C'est Lenoir on France Inter. It will be broadcast on June 17th.
The session will be available online for a limited amount of time on the C'est Lenoir website. This session will be a special one as Robin got the string quartet to play along with him.



21.05.2009 - NEW RADIO SESSION DOWNLOAD
Earlier this week, while in Munich for the gig at the Feierwerk, Robin and Astrid Williamson did a radio session for the Bayern 2 radio show Zündfunk.
You can find a short interview (in German) on the Zündfunk site, as well as mp3 downloads of the 2 songs they played: 'Something' and 'Last Dance (To Sad Eyes)'.
They're also offering an interesting sound fragment from the interview where Robin explains the story behind the conception and recording of 'Something'.



11.05.2009 - ASTRID WILLIAMSON TO JOIN SOPHIA ON UPCOMING TOUR
Astrid Williamson, who sings the second voice on 'Something' on the new Sophia album, is about to release a new album herself. 'Here Come The Vikings' is her fourth solo effort and will be released on June 8th.
She'll have busy times ahead as it's been confirmed that - after joining Robin last month for some sessions and a showcase - she will also join Sophia during the upcoming Spring tour!
There's a nice interview here where she talks about her new album, the upcoming Sophia tour and the joys of Twitter.



01.05.2009 - GERMAN, SWISS AND AUSTRIAN INTERVIEWS AND SESSIONS
If you're in Germany, Switzerland or Austria you can check out interviews with Robin Proper-Sheppard in these magazines or newspapers: Visions (Issue 194), Intro Magazine (issue 171), Gaestelist.de, Unclesally*s, Musikexpress (the May issue also includes a free cd with 'Something' from the new album on it), Westzeit, Hobnox, Teleschau, Kölner and Stadtanzeiger.

You can feast your eyes on interviews and/or sessions for Radio Eins (live session), MotorFM (live session + 1hr guest 'playlist/sadlist'), Byte FM (live session), Radio Bremen, NDR and Deutschlandfunk.

Sounds! on Swiss radio station DRS3 made 'There Are No Goodbye' Album Of The Week and recorded an interview and Sounds! Session. You can listen to the full 30 minutes interview and the Sounds! Session here or download the Sounds! program here.

Stay tuned for more...



29.04.2009 - BELGIAN PROMO AND SHOWCASE
The new Sophia album has come out and Robin is busy doing interviews and promotion.

You will be able to read interviews in a whole bunch of Belgian print and online media like Humo (current issue), La Libre Essentielle, Goddeau.com, Focus/Vif, De Morgen, De Standaard, BrusselNieuws, De Zondag, Damusic.be, Soundslike.be, L'Essentiel and Guido.

On to radio and tv: Robin did a session and interview for 'Cinquante Degrés Nord' which will be broadcasted on ARTE Belgique and RTBF La Une on May 1st (watch videostream here). ARTE will also show one of the 5 sessions tracks from 4 until 8 May at the end of that weeks daily program.
Robin was asked to play one song on a ukulele for the Le Soir Ukulele Sessions. A video of the session is available on Le Soir's music blog.
The Ancienne Belgique recorded an acoustic rendition of 'Obvious' for their AB Sessions, which you can watch on ABtv.

There were also sessions and/or interviews for Belgian and Luxembourg radio stations PureFM, Radio 1, Studio Brussels, Eldoradio and Radio Panik (broadcast on 05.05.2009 between 22.00-24.00 in 'Daydream Nation').

Robin finished his Belgian promotion stint with a showcase at the Café Central in Brussels, where he was joined by the lovely Astrid Williamson on three songs. Online musiczine Soundslike.be will have a video report soon.

And last but certainly not least, for a limited amount of time you can listen to the full 'There Are No Goodbyes' at the 3VOOR12 Luisterpaal.



27.03.2009 - ALBUM COVER, BONUS CD AND PRE-SALES
Album Cover: Now that the release of 'There Are No Goodbyes' is exactly one month away, it's time to reveal the album cover.
Robin has said that he chose this photograph by Philip Lethen (which he calls "shadows") along with the others included in the albums artwork ("bed shadows" and "open windows" ) because of how it reminds him of his own desire to someday, hopefully, have a home of his own, yet at the same time also confronts him with a melancholic sense of how life is so transitory.

"We spend our lives trying to find warmth and comfort. Dreaming of a place where we can live our lives and our loves. A place that not only exists for us but also despite us. We can leave but the walls will remain. A family portrait. A painting of a sunset. A frame that holds a Masters Degree or a PhD. A calendar that tells us when we're allowed to gather up the kids, pack the beach ball and lock the door for our annual two week holiday... We come and go but these things, they stay in their place. One day though, for whatever reason, we gather up our lives and leave for good and all that's left are the shadows in a home that once existed for us but now exists despite us."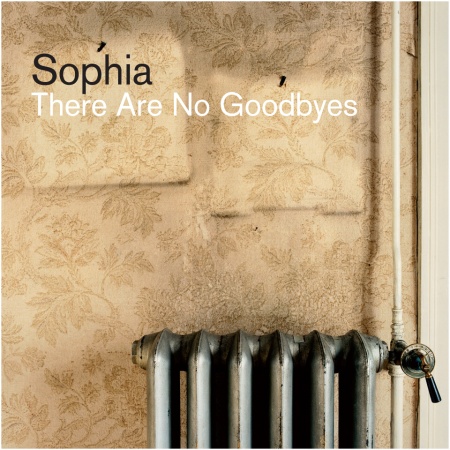 Bonus CD: The first pressing of the album will have a strictly limited edition bonus cd:
The Valetines Day Session
Recorded in Vienna, Austria 14/02/2009

"You said you should have left me at Christmas
And then again on Valentines" (from 'Signs')

1. The Sea
2. So Slow
3. If Only
4. Where Are You Now
5. Birds
6. Lost
7. Oh My Love
8. Pace
9. Bastards
10. Heartache
11. Last Night I Had A Dream
12. Razorblades
13. I Left You
14. Signs

This 70 minute live recording is an excellent way to let everyone who couldn't make it to the pre-album mini-tour, experience all these Sophia classics (and two new songs!) in their beautiful 'Robin solo plus string quartet' versions.

New Songs: If you want to get a first taste of the new album, then head over to the Sophia MySpace player, which has been updated with 3 tracks from the new album and the bonus cd.

Pre-order: And last but not least, once you've taken in all the above info, don't forget to visit the Flower Shop Recording Online Store where you can now pre-order 'There Are No Goodbyes'!
All pre-orders of the cd will receive the limited edition 2 cd digipack version of the album.
The limited editon (1000 copies) vinyl LP is also available for pre-order.



16.03.2009 - SPRING TOUR DATES ANNOUNCED
Hi everyone,

So I've just finished my first round of promotion and am heading back to the UK for a few days before I, uh, turn right back around and punish myself (and punish those that have to listen to me) with even more talking about There Are No Goodbyes.

I have to say though that these last few days have been really great.

OK the interviews have been quite intense and, rather embarrassingly, sometimes maybe just a little too emotional. (Me? Too emotional?) And yes, there may have been some watery eyes...

But really, what the heck can you expect when I'm being interviewed by a really nice interviewer and she's telling me that she's only been able to listen to the album in it's entirety twice because every time she gets to the line "I thought you were a fighter but in the end I guess you lost your faith in me" (Leaving) she has to turn the stereo off because it upsets her too much? And then, to top it off, she looks me in the eyes and in this wonderful (but slightly sad) little accent says, "Robin, I understand those words so much. More than you can know. All we really want in life is someone that believes in us..."

You know I would have hugged her if it wouldn't have seemed so inappropriate... (But alas we just sat in our own little silence for a few moments... Would a hug between two consenting 'saddies' really have been that inappropriate? Well that's just kind of sad in it's own sad little way, isn't it?)

So go on, you tell me, how am I supposed to maintain the cool detached almost-famous-but-not-really rock star image I've fastidiously cultivated for so long when all I want to do is give this girl a hug? She was talking my talk! I mean really, Isn't it true? Isn't that all we want?

And yes, eyes might have been getting ever so slightly watery but there was a lot of dust in the room...

Let's move on though. I'm sure you'll either be reading all about interviews filled with unbearable tension and painful silences or mentioning that "for all the depressing music he writes, I can't believe how happy Robin always seems..." soon enough and you know what? I confuse myself too. Sometimes it's easier to just not understand.

So let's have some NEWS NEWS NEWS.

We have a short sharp tour in May and it's going to be amazing!

And it's gonna be the FULL BAND AND STRING QUARTET! We might even have some special guests!

May 14 '09: Sputnikhalle, Münster (DE) www.sputnikhalle.de
May 15 '09: Bahnhof Langendreer, Bochum (DE) www.bahnhof-langendreer.de
May 16 '09: Beatpol, Dresden (DE) www.beatpol.de
May 17 '09: Brotfabrik, Frankfurt (DE) www.brotfabrik.info
May 18 '09. Feierwerk (Hansa 39), München (DE) www.feierwerk.de
May 20 '09: Den Atelier, Luxembourg (LU) www.atelier.lu
May 21 '09: Café De La Danse, Paris (FR) www.cafedeladanse.com
May 22 '09: Paradiso, Amsterdam (NL) www.paradiso.nl
May 23 '09: Ancienne Belgique, Brussels (BE) www.abconcerts.be

Please don't worry if you don't see your city here though. There will be a much longer tour in the Fall taking in all of our most favouritest countries and you will all eventually be able to see us touring this album, OK? I promise!

Oh and another thing I'd like to mention... I spent so much time talking about my sad depressing pathetic little life in these interviews that I don't feel like I was able to give enough credit where I feel much much more credit is due.

Firstly: Over the last year or so I had the chance to become really great friends with a band called Dark Captain Light Captain and their fellow musician/producer Daniel Lea/Golden Hum Studio. I really can't say enough about these guys. They're all just amazing people and all I can do is I thank them for their friendship, support and contributions to this record.

And then there are two people without whom I honestly would not have had the confidence to start, let alone finish, this album and of course that's Jeffrey 'The Bear' Townsin and Astrid Williamson.

You all know Jeff by now but as I often remarked on my last acoustic tour "You may only remember Astrid as the inspiration behind such Sophia classics as Swept Back and Where Are You Now" and she is now also my duet partner on the, if I can be so bold, absolutely wonderful Something. (Ah... I've really come to love this song. Lucky because it seems to be one of the songs people are really reacting towards and holding on to as their own. I think it might even still be Jeff's favorite?)

Anyway... I really need to thank Jeff for not letting me throw away most, if not all, all of my songs and then actually convincing me to record them and I need to thank Astrid for trying to convince me that these might even be some of the best songs I've ever written and then not allowing me to throw most, if not all, of them away once they were finished. (And no, don't be so cynical. Something isn't even her favorite song!)

And you know what? I think I might actually be beginning to like this record now. No. I might actually love this record now. Maybe. I'm not sure. It's still early days. We'll see.

A big thank you to all of you though. From the bottom of my heart, a big thank you!

OK enough of my rambling...

Remember to love the ones you love, OK? (Sometimes we forget)

See you all soon and please take care,

Robin



19.02.2009 - ADAM FRANKLIN + FM4 RADIO SESSION VIDEO
Adam Franklin has had a very busy 2008. Recording amongst others a new solo album with Robin Proper-Sheppard behind the controls and Sophia sticks-man Jeff Townsin on drums. It also looks like Adam will join Sophia again for the upcoming tour in the Spring. Lots more details in the blog.

You can watch a high quality video stream of last weekends FM4 Radio Session on the FM4 website.
The stream will be available until February 27.



07.02.2009 - FM4 RADIO SESSION COMPETITION


Austrian radio station FM4 have started an online competition for Sophia's 'acoustic with string quartet' radio session at the Radiokulturhaus in Vienna. They're giving away 55x2 tickets to those who send in their name and a photo of their favourite farewell gift. The competition closes next Friday at 13:00.
The session takes place on February 14th and starts at 19:00.
Broadcast is planned for the 18th of February in Homebase between 19:00 and 22:00.



04.02.2009 - NEW ALBUM TRACK LIST AND SINGLE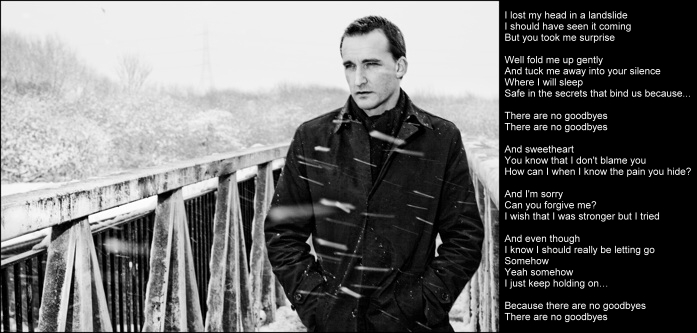 'There Are No Goodbyes' (out 27/04/2009) is completely finished, so we're proud to present you the final track list:

1. There Are No Goodbyes
2. A Last Dance (To Sad Eyes)
3. Storm Clouds
4. Dreaming
5. Obvious
6. Something
7. Signs
8. Heartache
9. Leaving
10. Portugal

The title track 'There Are No Goodbyes' will be the first single from the album.

Based on a preview we've had of There Are No Goodbyes here at Sophiamusic.net we have to say that if early Sophia was considered dark, this can only be described as pitch black.

When Robin was asked about a post he made at the beginning of recording where he said that the new material "fills me with light and allows me to dream… They're honest and open and dark and sad but somehow, I don't know but somehow they're still so positive and filled with love." his only reply was "Shit happens".

Days after delivering the new album Robin was asked for a few lines that might help his various labels and distributors describe his new release. (See below) Needless to say it sounds like the whole experience has left him feeling just a little raw.

Hi everyone,
I've been asked to write a few words about my new album There Are No Goodbyes and the forthcoming 'acoustic with string quartet' mini-tour.

It might be easiest to begin with the acoustic shows. Why? I guess because these are going to be fun! And I just know that they'll be wonderful. I always enjoy playing acoustic shows and these shows with the string quartet are going to be absolutely lovely. Sometimes I fear that some of the intimacy of Sophia is lost in a few of the bigger venues we play, especially as the last couple of albums seem to have become more dynamic (More 'electric' even?) and I really appreciate the opportunity that this tour is giving me to perform in a more personal atmosphere. And really, I can't begin to express how much I love playing with the string quartet. Calina de la Mare's arrangements are always so beautiful and sympathetic to Sophia and now, after a well deserved break (The Sophia Quartet have also been busy touring with The Tindersticks, Ed Harcourt and The Divine Comedy amongst others) all the players seem really excited about a quick trip through some of Europe's most beautiful cities. I'm so looking forward to these concerts and I hope to see at least a few of you there!

So.
The album...
Hmmm... OK.
What can I say about There Are No Goodbyes?
A few words?
It's a sad record.
Quite possibly the darkest record I've ever made.
Surpise! Sophia? Sad? Dark? I know. I know...
But how else can I describe it? It hurt writing these songs.
It hurt recording these songs. And it still hurts when I listen to these songs.
Truthfully? It still hurts LIVING these fucking songs.
And don't worry, I'm acutely aware of how pathetic that sounds...
But here I am.
Here's my life.
Judge me as you will.
There are no goodbyes.
But
There are goodbyes...

Robin



08.01.2009 - PRE-ALBUM SOLO ACOUSTIC TOUR WITH STRING QUARTET
Robin Proper-Sheppard will do a small pre-album solo acoustic tour in mid February. All these gigs will be in small venues with a very limited capacity. To make them even more special Robin promised to bring along a string quartet.
New City Slang signing Dear Reader will be the support act in Germany, Belgium and Switzerland.
These are the tour dates:
10/2 Berlin - Admiralspalast (Studio)
11/2 Hamburg - Kampnagel
12/2 Köln - Museum Ludwig (foyer)
13/2 Brussels - L'Archiduc (SOLD OUT)
14/2 Vienna - Radiokulturhaus (ORF Sendesaal) - FM4 Radio Session
16/2 Zurich - Moods