29.08.2013 - GIGS RESCHEDULED TO 2014
Due to unforseen circumstances the planned Fall tour has been moved to 2014. The Belgium dates, which were already on sale, have been changed as follows:
19/3/2014: Genk, C-Mine
20/3/2014: Brussel, Botanique
21/3/2014: Kortrijk, De Kreun
All tickets remain valid.



31.05.2013 - NEW GIGS IN THE FALL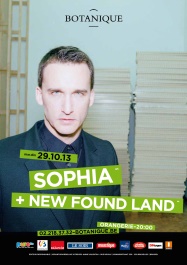 Sophia will return to the stage in the Fall. Right now we can confirm that Sophia will play at the Botanique in Brussels on the 29th of October, At C-Mine in Genk on the 30th and at De Kreun in Kortrijk on the 31st. Ticket sales have started for all of these gigs. More European dates will follow soon.















23.03.2013 - MARBLE SOUNDS COVER 'SHIP IN THE SAND' + ROBIN PRODUCING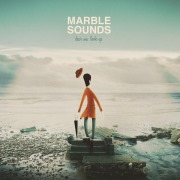 This weekend Marble Sounds release their sophomore album 'Dear Me, Look Up' which includes a cover of Sophia's 'Ship In The Sand'. Ship In The Sand was originally released on Sophia's 'De Nachten' live cd. You can stream Marble Sounds' rendition of the song, and the rest of the album, right here. Marble Sounds will be touring in Belgium, Holland and Germany in the coming few months. You can find all dates on their Facebook page.

Last year Robin Robin recorded a 5-track EP called 'Summer Skin' for Oscar & The Wolf and he's currently recording the debut album of a band called Horses which should be out later this year on PIAS. In the meantime you can have a look at some photos of Robin and the band at work in the studio.

In the meantime, don't forget that the live recordings of 10 gigs from the 2010 'At Home With Sophia' tour have been mixed and are available for free download on the Sophia Bandcamp page.