They Shoot Music session, Transit café, Berlin (28.09.2009)
Acoustic session for the Viennese video blog They Shoot Music, recorded in a café across the road from the Lido venue where Sophia played a gig that same night. Robin played 'So Slow' and 'Something'.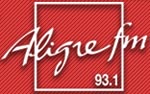 Planet Claire session, Aligre FM (20.12.2006)
Link to a page on the Planet Claire site that has high quality MP3's and AVI video files of the 5 songs that Robin played in the Paris studio of Planet Claire. You can also download some artwork if you want to burn a cd of the session.





Rockpalast interview + live tracks at Gebaüde 9, Köln (18.11.2006)
Recording by German Rockpalast TV show of Sophia's performance at Köln's Gebaüde 9 in November 2006. The video includes an interview and live versions of 'Theme From The May Queen No. 3', 'Oh My Love' and 'P1/P2'.